Intro to Pickleball
An opportunity for new players or a refresher class for beginner-intermediate players. Instruction is led by our West Reading Pickleball coaches. Limit 12 players per session to ensure you get the attention you deserve!

Intro to Pickleball sessions are available every Sunday in August from 11:00 a.m. - 12:00 p.m. $20/person. You must register online to reserve your spot.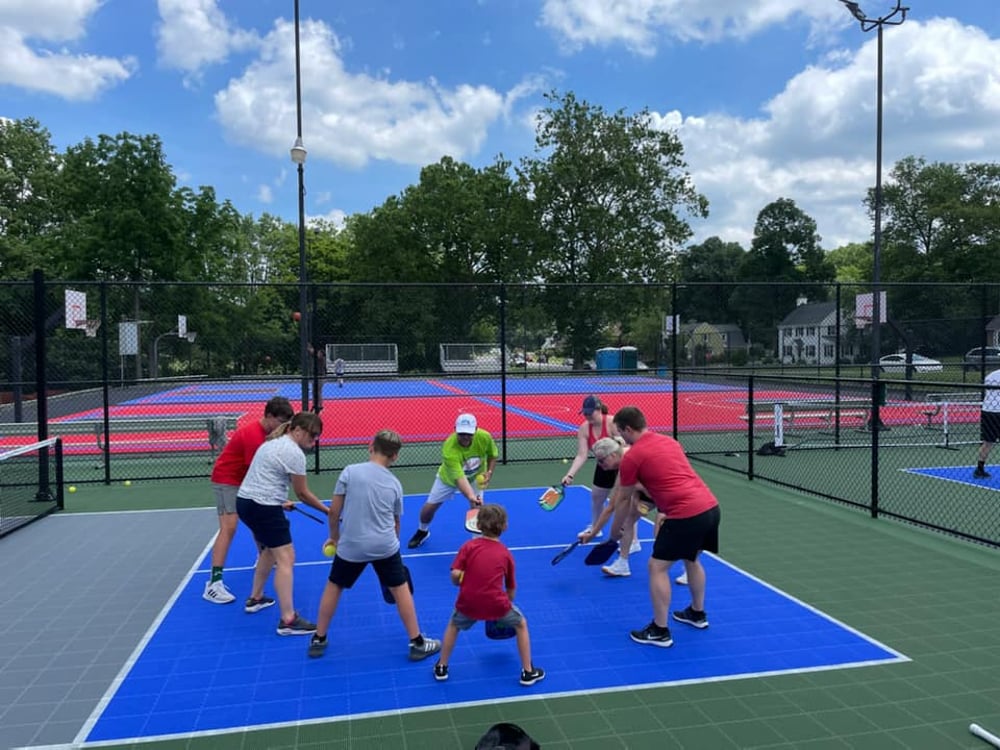 Round Robin Guided Play for Beginners
If you are new to the game or have limited playing experience and are looking for live-ball action, Monday nights are for you!

Meet, greet, play, and have fun. Guided play led by Karen Yoh and Kathy Fromuth. 16 players max. Drop-in any time from 6:30-8:30 p.m. $10/person. Every Monday night in August. You must sign-up and pay online to reserve your spot.